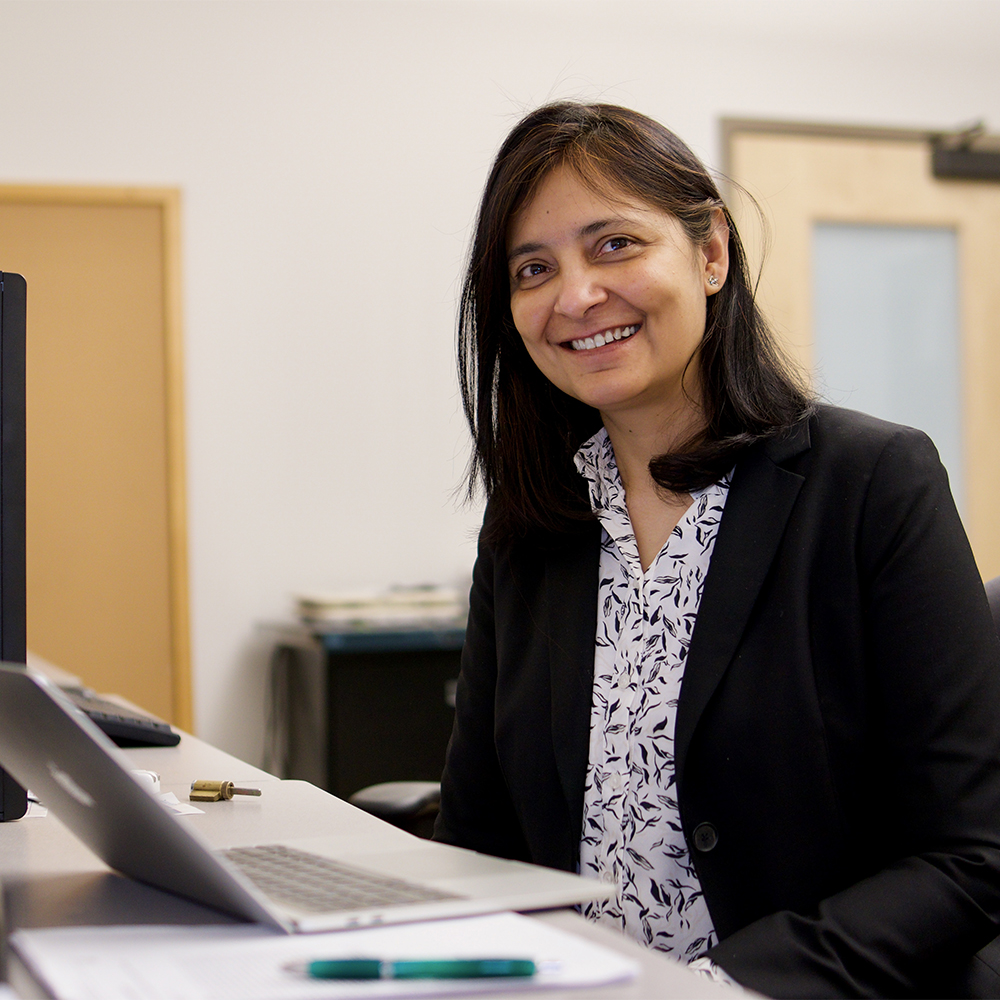 Colorado Center for Cyber Security,
Director
Title of Talk:
Cyber Security of Embedded Networks in Heavy Vehicles
Abstract of Talk:
Trucks play a very role important role in driving the nation's economy, moving more than 70% of all the freights transported in the US by weight. Any event that grounds all trucks even for a few days, have severe consequences, including food shortages, hospitals exhausting their oxygen supplies, and gas stations running out of fuel. While we have not yet faced such a situation, the way modern heavy vehicles are designed, this increasingly looks like a distinct possibility. Modern day trucks are equipped with numerous sensors, embedded controllers, communication networks, and electro-mechanical systems that work in tandem to improve their performance, efficiency, safety, connectivity, and user-experience. However, they also bring up serious cyber threats to the truck's operation. This talk discusses cyber security vulnerabilities our group has identified that span across all modern day heavy vehicles and allow a hacker to access the embedded controller network of a truck to cause different types of attacks. We present some approaches for detecting attacks in real-time and show how we can distinguish them from safety-critical events. We have developed reporting tools and techniques that can aid the heavy vehicle drivers in near real-time to make informed decisions in the event of a cyber attack. We conclude by discussing some of our future research directions in heavy vehicle security.
Brief Profile:
Indrakshi Ray is a Professor in the Computer Science Department at Colorado State University. She has also been a visiting faculty at Air Force Research Laboratory, Naval Research Laboratory, and at INRIA, Rocquencourt, France. Prior to joining Colorado State, she was a faculty at the University of Michigan-Dearborn. She obtained her Ph.D. from George Mason University under the joint supervision of Professor Sushil Jajodia and Professor Paul Ammann. Her Master's degree in Computer Science and Engineering is from Jadavpur University, Kolkata, India. Her Bachelor of Engineering degree in Computer Science and Technology is from B.E.College, Kolkata, India. Dr. Ray's research interests include security...Read More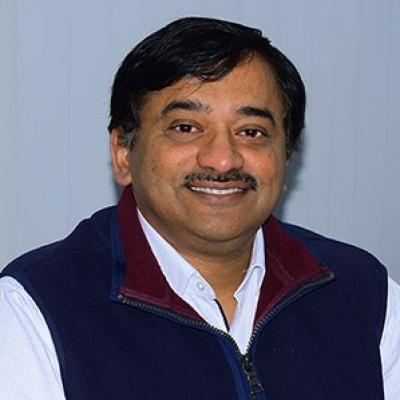 Title of Talk:
A Conundrum of Permissions and Privacy in our Life with Apps
Abstract of Talk:
With the exponential growth of Android-powered devices in the past 15 years, potential risks to privacy are significant when we use these applications (apps) in our daily life. The organizations are not doing enough to protect the privacy of users. From four systemic studies, we present that Android apps under-state the behavior and are not transparent. Data exfiltration and user activity tracking are happening on a large scale. There is a need to disconnect from such trackers. Finally, we present some of the best practices for users while using the apps.
Brief Profile:
Professor Manoj Singh Gaur assumed the charge of Director, Indian Institute of Technology, Jammu on June 29, 2017. Before joining IIT Jammu, he was a Professor and Head of the Department of Computer Science and Engineering at Malaviya National Institute of Technology (MNIT) Jaipur, India. Additionally, he was Professor-In-Charge (Coordinator) of IIIT Kota, which is currently being mentored by MNIT Jaipur. He has been Dean, Students Affairs, and Head, Central Computer Centre at MNIT Jaipur as well. He also served as Chairman, Senate UG Board at MNIT Jaipur. He completed his Master's degree in Computer Science and Engineering from the Indian Institute of Science Bangalore and Ph.D. from the University of Southampton, UK...Read More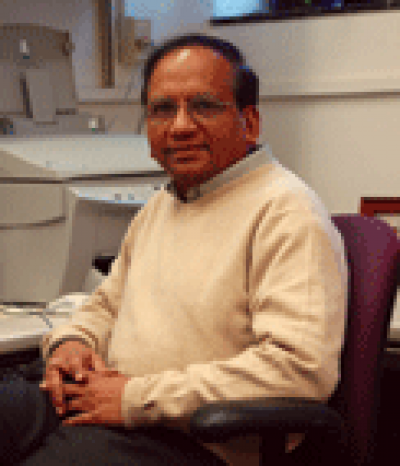 IOWA University, USA,
Professor
Title of Talk:
Managing the Complexity of Cybersecurity with Symbolic Computational Mathematics
Abstract of Talk:
We can build large software, but we lack the ability to reason about software structure and behavior for the purpose of ensuring its safe and secure operation. This is a huge problem as software is everywhere including the essential technologies for commerce, communication, energy, healthcare, and transportation. The soft infinity of execution behaviors is the fundamental problem of cybersecurity. Soft infinity means that the number of behaviors is so large that no matter how fast the computer, the behaviors cannot even be enumerated. For example, the number of execution behaviors, produced by 50 iterations of a loop with 5 non-nested IF statements, is larger than the estimated number of atoms in the universe.
Cybersecurity requires examining all possible execution behaviors to verify that no unintended behaviors would compromise the safety and security of systems driven by the software. Reasoning about software presents two big challenges: (a) the space complexity challenge to store the behaviors, and (b) the time complexity challenge of computing the properties of the behaviors. This talk will present a new computational method to address these challenges. The method is based on new mathematics that combines algebra and graph theory. The new mathematics is simple; it is built on new insights into familiar algebraic concepts like solving linear systems of equations and factoring polynomials. The computational method is easy to apply to real-world software. We shall illustrate its applicability to the Linux kernel.
Brief Profile:
After starting his undergraduate education in engineering, Suraj "Suresh" Kothari decided to switch first to physics and then to mathematics, and finally got his B.Sc. from Wadia College in Pune, India; M.Sc. from the University of Pune; and Ph.D. from Purdue University with Professor Shreeram Abhyankar. After 15 years in the Department of Computer Science at Iowa State University, Dr. Kothari joined the Department of Electrical and Computer Engineering in January 1999. He led the efforts to build a strong Software Systems Group in the department and start an undergraduate degree program in software engineering. Dr. Kothari has held consulting positions at AT&T Bell Labs; the Tata Research, Design, and Development Center (TRDDC); and the Center for Development of Advanced Computing (C-DAC). Dr. Kothari teaches courses in software engineering, parallel computing, operating systems, and discrete mathematics. He has mentored 12 Ph.D. and 44 M.S. students. His joint research efforts with students and colleagues have led to more than 70 papers, four patents, and more than a dozen software tools. Dr. Kothari's research in software engineering involves developing appropriate theoretical foundation and building practical tools for improving productivity and quality of software. His research in applied high-performance computing involves developing algorithms and parallel computing tools for computational biology and scientific computing. In 2002, he founded EnSoft Corp., a company that now provides software tools to more than 90 companies including major avionics and automobile companies in US, Europe, and Japan. Additionally, Dr. Kothari has served as an ACM Distinguished Lecturer and as a distinguished technologist for the United Nations' TOKTEN program. He has received several awards including a $25,000 First Prize in John Pappajohn Iowa Business Plan Competition, a Prometheus Award for Innovative Teaching, and a Prometheus Award for Innovator Company of the Year.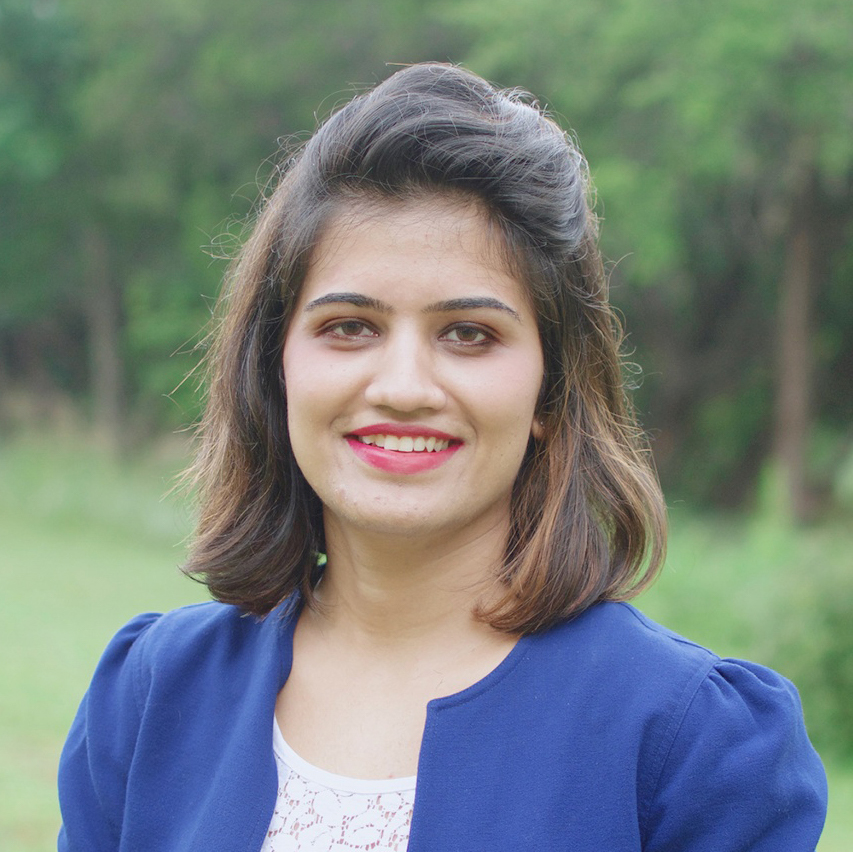 Texas State University, San Marcos, Texas, USA,
Assistant Professor
Title of Talk:
Revolutionizing Mental Health Care: The Role of AI in Promoting Well-Being
Abstract of Talk:
In recent years, the integration of advanced artificial intelligence (AI) technologies, powered by large language models, has led to remarkable progress in the field of mental health care. One of the most notable developments has been the incorporation of AI in digital interventions, such as smartphone apps, to optimize user experience and enhance the effectiveness of mental health treatment. With the emergence of data-driven AI approaches, which focus on leveraging the vast amount of available data, language - a critical aspect of human cognition - can now be quantitatively analyzed using natural language processing to create conversational agents for therapeutic intervention. This talk will provide an overview of the current techniques and tools employed in large language models and mental health support, as well as exploring the future potential of this rapidly evolving field.
Brief Profile:
Dr Heena Rathore is presently Assistant Professor in Department of Computer Science at Texas State University, San Marcos, Texas, USA. She formerly held positions as Assistant Professor of Practice at University of Texas at San Antonio and Visiting Assistant Professor at Texas A&M University at Texarkana. She has also worked as Data Scientist and Program Manager at Hiller Measurements, Austin. She received her Ph.D. from Indian Institute of Technology Jodhpur India while she was a Tata Consultancy Services Research Scholar. For her postdoctoral research, she worked on the US Qatar joint project on Medical Device Security, which included collaborators from Qatar University, the University of Idaho, and Temple University. Her research interests include cognitive AI, cybersecurity of cyber-physical systems, and biologically inspired systems. Dr. Rathore is IEEE Senior member, and chair for IEEE EMBS Lone Star Section. In the past, she has served as ACM Distinguished Speaker, Vice Chair for IEEE Central Texas Section. Her professional and research experience has led to several prestigious awards, including NI Global Engineering Impact Award, Educationist Empowering India, IEEE Region 5 Outstanding Individual Achievement Award, and many others.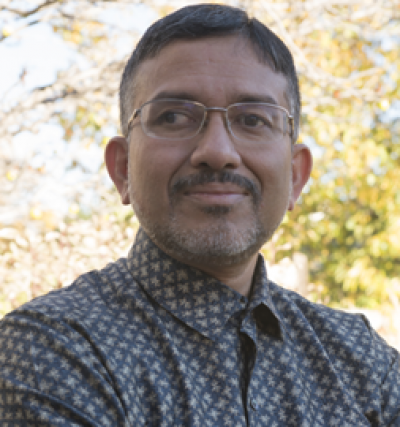 Colorado State University,
Professor
Title of Talk:
Towards Building Secure Cyber-Physical Systems
Abstract of Talk:
Increasing use of digital technology in Industrial Control Systems (ICS) brings in cyber-security as a crucial threat to the operational continuity of cyber-physical systems (CPS) as well as to public safety. Many security measures, such as intrusion detection and prevention systems, virtual private networks, data diodes or identity management systems that are well-tested in an information technology (IT) setting often cannot be applied directly to the CPS networks since ICSs use different protocols and logic than used in IT systems. Moreover, there is very little understanding or research geared towards the human operators' response under cyber-security threats, and operation procedures to cope with such threats. Human operators are one of the weakest links in cyber and operational security and can often become unwitting accomplices in an attack. APTRON is an ongoing project that takes a mission centric view of security in Cyber Physical Systems integrating ICS and SCADA systems, IT systems and human users, and develops a formal methodology for quantitative security risk assessment and mitigation. In APTRON, a mission is abstracted as a complex network of networks defined by dependencies between various system activities, user activities, and resources. The continuity of the mission is more important than protecting the computing infrastructure on which it executes from cyber-attacks.
In other words, the system needs to continue to provide mission related services in the face of an attack even though it may have to suffer some collateral damage from security attacks. In the worst case, there needs to be provisions for the graceful degradation of mission services by avoiding cascading catastrophic failures, when all defensive measures have failed. Interestingly, such a change in paradigm from the traditional asymmetric attacker-defender warfare, where the defender is trying to plug all possible security holes and the attacker is trying to exploit just one, enables a defender to proactively define and deploy defensive strategies in a more efficient and cost-effective manner. In this talk, we discuss the underlying formal framework for APTRON. It is based on the paradigm of attack graphs. The attack graph model allows the defender to articulate and reason about the dependencies between a mission's cyber assets, the mission's activities and objectives, the effect of various types of end-users on the mission, and the effects of a cyber-attack on the continuity of the mission. We discuss some of our work in how to automate the generation of attack graphs from vulnerability descriptions and system configuration, how to perform network defense cost-benefit analysis and some strategies for risk mitigation that allow one to adapt the defense response to emerging threats.
Brief Profile:
Prof Indrajit Ray is a Professor at Colorado State University. He joined the Computer Science Department faculty at Colorado State University in the fall of 2001. Prior to that (Fall 1997 to Winter 2001) he was an Assistant Professor in Computer and Information Science at the University of Michigan-Dearborn. His main research interests are in the areas of data and application security, network security, security modelling, risk management, trust models, privacy and digital forensics. At Colorado State University, He is a member of the Data and Applications Security Group, the Network Security Group, and the Software Assurance Laboratory. His research has been funded by the U.S. National Science Foundation, the Air Force Office of Scientific Research, the Air Force Research Laboratory and the Federal Aviation Administration. He was one of the founding members and the first Chair of the IFIP TC-11 Working Group 11.9 on Digital Forensics. He has served on numerous conference program committees and organizing committees, on grant review panels, and as an external evaluator of academic programs. He is currently serving on the editorial board of three international journals. Prof Ray is a member of the IEEE Computer Society, ACM, ACM Special Interest Group on Security Audit and Control, IFIP WG 11.3 on Data and Applications Security and IFIP WG 11.9 on Digital Forensics. He received a PhD in Information Technology from George Mason University in Fairfax, VA in 1997. My undergraduate degree is B.E. in Computer Science and Engineering, received from Bengal Engineering College, India (currently known as Bengal Engineering and Science University) in 1984. He also received the M.E. degree in Computer Science and Engineering from Jadavpur University, India, in 1991.
University of Arkansaas,
Professor
Title of Talk:
AI/ML-Enabled Connected and Autonomous Vehicles in the Era of 5G, 6G, and Beyond
Abstract of Talk:
With the advent of 5G and the next generation wireless technologies of 6G and beyond, artificial intelligence (AI) and machine learning (ML) will play a significant role in the evolution of connected and autonomous vehicles (CAV). Moreover, applications of IoT devices and sensors have rapidly expanded to integrate intelligent sensing and processing along with smart applications of the technology into various fields such as smart homes, smart appliances, enterprises, smart transportation, smart cities, agriculture, energy, security, healthcare, shopping, location-based services including tracking and other similar fields. Besides the two developments noted above, fueling the growth in the evolution of vehicles towards total automation is the development of novel sensors, 3D cameras, lidars and radars and their ability to connect to the Internet and upload data to cloud. The confluence of the above three developments - advances in wireless, proliferation of IoT devices, and growth of sensors, cameras, radars, and lidars - has contributed to the rapid evolution towards automation of connected vehicles. This talk will explore various aspects of CAVs, use cases, and novel applications.
Brief Profile:
Dr Seshadri Mohan is a Professor of Systems Engineering at the University of Arkansas at Little Rock. Prof Mohan received his PhD in Electrical and Computer Engineering from McMaster University, Canada; M.Tech., Electrical Engineering from the Indian Institute of Technology, Kanpur, India and B.E. (Honours), Electronics and Telecommunications Engineering, University of Madras, India. His Teaching and Research Interests is in the field of Mobile Multimedia Internet, IP Multimedia Subsystems, Voice and Multimedia over IP, Next Generation Wireless Networking and Control, Including 3G and Beyond, Performance and Analysis of Protocols for Wireless and IP, Control, Restoration, and Recovery in Optical Networks and Source and Channel Coding.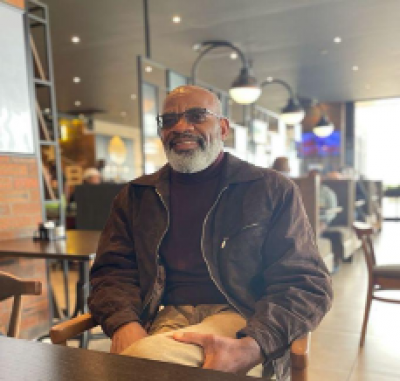 University of the Western Cape South Africa,
Professor
Title of Talk:
Artificial Learning: From Machine Learning (ML) to X-Learning (XL)
Abstract of Talk:
Starting in the early 50s, Artificial Intelligence has been recently dominated by Deep Learning (DL), which emerged as a disrupting technology that brought forth many breakthroughs in the neuro computing (NC) ecosystem. These breakthroughs are a result of its ability to analyse images, videos, and unstructured data , in ways that traditional ML techniques have not been able to easily do. NC has experienced tremendous growth from its onset, with milestones going from the three-layered Neural Network (NN), to DL, and thereafter expanding to Transfer Learning (TL), Federated Learning (FL) and more recently , Split Learning (SL). It is therefore likely that at this pace, a new X Learning technique will emerge each decade, from the ashes of its predecessor, with novel designs and improvements. Each of the above milestones have brought forth new technical contributions, with advantages and challenges in terms of security, complexity, deployment, and potential application domains. In this talk, we will start by covering these different milestones in terms of technologies, applications and challenges, and thereafter expand on the details of FedFaSt; a novel ML technique that builds on the "Fittest Aggregation" and "Slotted Training" paradigm to improve the performance of Federated Learning.
Brief Profile:
Bigomokero Antoine Bagula received a Ph.D. degree (Tech. Dr.) in Communication Systems from the Royal Institute of Technology (KTH), Stockholm, Sweden, and 2 MSc degrees (Computer Engineering – Université Catholique de Louvain (UCL), Belgium and Computer Science - University of Stellenbosch (SUN), South Africa). He is currently a full professor in the Department of Computer Science at the University of the Western Cape (UWC) where he also leads the Intelligent Systems and Advanced Telecommunication (ISAT) laboratory. He also holds a professor position at ESIS-Salama in DRC where he is in charge of spearheading the institution's research agenda. Prof. Bagula is a well-published scientist in his research field. His current research interests are in Data Engineering, including Big Data Technologies, Cloud/Fog Computing and Network Softwarization (e.g., NFV and SDN); The Internet of Things (IoT), including the Internet-of-Things and Tactile Internet-of-Things; Data Science, including Artificial Intelligence, Machine Learning, and their applications in Big Data Analytics; and Next Generation Networks (NGN) including 5G/6G.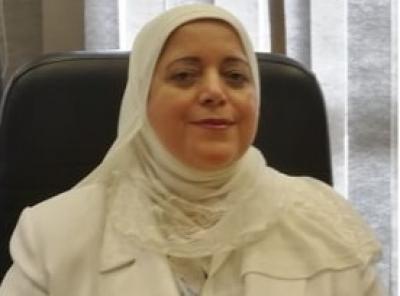 Nile University,
Professor
Title of Talk:
Documents Forgery Detection Through Source Printer Identification
Abstract of Talk:
Digital forgery involves the illegal alteration of digital content, such as photos, documents, and music, often for financial gain. It is prevalent due to the easy availability of image processing software, making digital image manipulation common. Personal computers, scanners, and color printers being widely accessible and affordable have increased the risk of document forgery, enabling the creation of fraudulent documents like certificates and identity cards. Detecting document forgery has become increasingly important as forgery techniques are accessible even to inexperienced users and impact various aspects of daily life, including financial transactions. Document forensics plays a vital role in identifying the source and authenticity of questioned documents by examining handwriting, ink, and paper and comparing them with known material. This research presents a Source Printer Identification (SPI) technique to determine the source printer of printed documents by classifying them into specific printer classes. Unlike previous studies that segmented documents into characters, words, or patches, this research employs various methods to identify the source printer type, including traditional techniques and Deep Learning (DL) techniques. Traditional methods extract global feature descriptor vectors using Histogram of Oriented Gradients (HOG) features and Local Binary Pattern (LBP) features for each image, and these vectors are concatenated for training. The extracted features are classified using several classifiers, such as Decision Tree, k-Nearest Neighbors (k-NN), Support Vector Machine (SVM), Bagging, Boosting, and random forest.
Additionally, Deep Learning techniques involve training Convolution Neural Network (CNN) models on separate datasets and evaluating their accuracy. The three techniques explored are CNN feature extraction with SVM classification, transfer learning with pre-trained neural networks for feature extraction and classification and training a CNN from scratch for feature extraction followed by SVM classification. Also introduces an Ink Mismatch Detection (IMD) technique to improve the accuracy of black ink detection, which was lacking in earlier studies. The approach employs a supervised deep-learning method that captures spectral features from hyperspectral document images to detect ink mismatches. By using a hyperspectral image dataset containing UWA writing ink in blue and black, the performance of the CNN model is evaluated. Additionally, various artificially identical color inks (2-5) are mixed in different ratios to identify ink mismatches in the documents.
Brief Profile:
Hala H. Zayed received her B.Sc. in electrical engineering (with honor degree) in 1985, her M.Sc. in 1989 and her Ph.D. in electronics engineering in 1995 from Benha University. She is the ex-dean of faculty of Computers and Artificial Intelligence, at Benha university. She is now a professor at the School of Information Technology and Computer Science, Nile University. She is a member of the committee of experts in the national committee of UNESCO (committee of communications and informatics). Her areas of research are computer vision, biometrics, image forensics, image processing and machine learning.
Prof Hala H. Zayed received her B.Sc. in electrical engineering (with an honour degree) in 1985, her M.Sc. in 1989 and her PhD in 1995 from Benha University in electronics engineering. She is now a professor at the School of Information Technology and Computer Science (ITCS), at Nile University. Her research areas are computer vision, image forgery, biometrics, machine learning and image processing. Her teaching interests include programming languages, digital logic design, computer vision, artificial intelligence, machine learning and analysis and design of algorithms. She is a member of the committee of experts in the national committee of UNESCO (committee of Communications and Informatics).
e-mail: hhelmy@nu.edu.eg
Google Scholar: https://scholar.google.com.eg/citations?user=TBhFJEgAAAAJ&hl=en
Scopus: https://www.scopus.com/authid/detail.uri?authorId=14032619500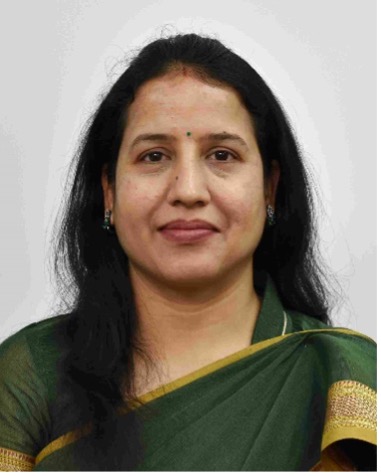 Title of Talk:
Efficient Privacy-Preserving Authentication using Blockchain for VANET
Abstract of Talk:
A vehicular Ad-hoc Network is a wireless network that provides comfort while driving and enhances safety. A tremen-dous amount of information is exchanged between vehicles and roadside units. While exchanging information, we should prevent others from identifying the subject of communication or learning one's location. The current privacy-preserving approaches for Vehicular Ad-hoc Networks (VANETs) generally maintain many pseudonyms for a single vehicle, neglecting to consider the need for a secret identity. These authentication approaches make managing pseudonyms challenging and revocation inefficient. To handle this issue one of the methods is use of blockchain. As it has various properties such as immutability, transparency, distributed consensus etc.
Brief Profile:
Prof Meenakshi Tripathi is an Associate Professor in the Computer Science and Engineering Department at MNIT Jaipur. She received her PhD in Computer Science and Engineering from the MNIT in 2015. She has over 14 years of teaching experience in computer science and information security. She has published more than 100 research articles in leading journals, conference proceedings and books, including IEEE Transactions, IJCS, Computer Networks, journal of Supercomputing etc.. Under her guidance, four students have already been awarded their Ph.D. degrees, and five more are working with her. She has supervised around 30 PG students and more than 60 UG students for their project work. She holds several professional designations, including Dean at Rajasthan Skilled University Jaipur, BoS member of the University of Kota, Ex-chairman of CSI Jaipur chapter, BoS member of the Central University of Rajasthan etc. She is a senior member of IEEE, ACM and a lifelong member of CSI. Her research interests include information security, wireless sensor networks, IoT, Software Defined Networks, blockchain etc.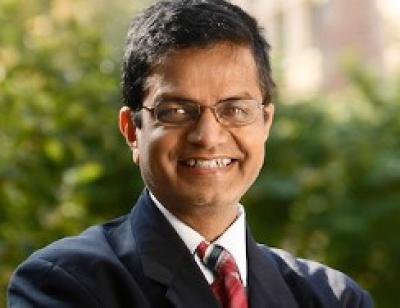 Washington University in St. Louis,
Professor
Title of Talk:
Common Issues and Challenges in AI for Cybersecurity
Abstract of Talk:
AI is everywhere. It is being applied to security as well. In our research on the security of medical and industrial IoT over the last 5 years, we have noticed several common mistakes, challenges, and issues in applying AI and securing IoT. In this talk, we will discuss nine such common issues and mistakes.
Brief Profile:
Prof Raj Jain is a Barbara J. & Jerome R. Cox, Jr. Professor of Computer Science in Washington University in St. Louis. Prof Jain is a Life Fellow of IEEE, a Fellow of ACM, a Fellow of AAAS, a winner of 2017 ACM SIGCOMM Life-Time Achievement Award, 2015 A.A. Michelson Award, ACM SIGCOMM Test of Time Award 2006, CDAC-ACCS Foundation Award 2009, IISc Distinguished Alumnus Award 2014, WiMAX Forum Individual Contribution Award 2008, and ranks among the Most Cited Authors in Computer Science. Previously, he was one of the Co-founders of Nayna Networks, Inc - a next generation telecommunications systems company in San Jose, CA. He was a Senior Consulting Engineer at Digital Equipment Corporation in Littleton, Mass and then a professor of Computer and Information Sciences at Ohio State University in Columbus, Ohio. He is the author or editor of 12 books including "Art of Computer Systems Performance Analysis,'' which won the 1991 "Best-Advanced How-to Book, Systems'' award from Computer Press Association and "High-Performance TCP/IP: Concepts, Issues, and solutions," published by Prentice Hall in November 2003. He is a co-editor of "Quality of Service Architectures for Wireless Networks: Performance Metrics and Management," published in April 2010. Jain has 14 patents and has written 16 book chapters, 75+ journal and magazine papers and 120+ conference papers. Google Scholar lists over 27000+ citations to his publications. He is a co-inventor of the DECbit scheme, which has been implemented in various forms in DECnet, OSI, Frame Relay, and ATM Networks.
Professor Jain's research interests include Network Security, Blockchains, Medical Systems Security, Industrial Control Systems Security, Wireless Networks, Unmanned Aircraft Systems, Internet of Things, Telecommunications Networks, Traffic Management, Performance Analysis, and Modeling and Simulation.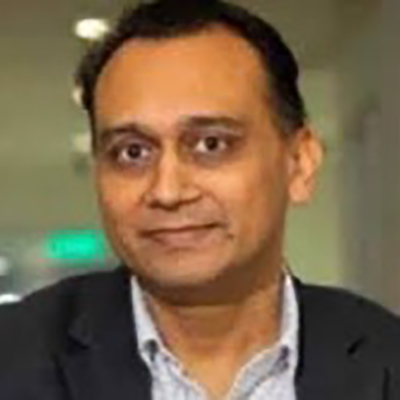 Dr Deepak Garg
SR University,
Vice Chancellor
Title of Talk:
Challenges and Opportunities in Artificial Intelligence
Abstract of Talk:
Recent statements of Artificial Intelligence (AI) scientists and leaders have outlined the risk for humanity. Understanding different scenarios with AI development going beyond the boundaries of human ethics, morality, and safety is essential. Powerful AI systems can specifically target individuals, organisations or nations to unleash sophisticated cyber-breaches. This may lead to disruption in the whole financial framework, erosion of privacy, and a severe threat to national security. Supply chains may be disrupted, power systems may be compromised, and digital infrastructure may become a standstill leading to intense economic damage. Self-replicating botnets may create havoc in the online space. Autonomous weapons may be developed that can be used without human intervention and can be used indiscriminately. Labs can use AI-enabled tools to create advanced chemical and biological tools that have the power to target specific populations or individuals. Self-destructing swarm drones, Suicidal submarines, and remote-controlled warships create unlimited scenarios of new-age wars that will make the whole planet vulnerable in the hands of a few rogue entities.
Brief Profile:
Prof. Deepak Garg is PhD in Computer Science with a specialization in Efficient Algorithm Design. With 25 years of experience, he has worked as a Professor and Dean, the School of Computer Science at Thapar Institute of Engineering and Technology, Patiala and Bennett University, Greater Noida. He is a Distinguished Professor in Artificial Intelligence and known as one of the top voices in the country on AI. He is a regular Blogger in the Times of India with a nickname of "Breaking Shackles" and writes about the Higher Education landscape and AI. He is on the Advisory Committee of AIRAWAT, Super Computing Mission of Govt of India to create a 1 Exaflop backbone infrastructure for the country. He has represented various Committees at NAAC, NBA, UGC and AICTE. Working with Startup Founders is his passion, and he serves on the tech advisory board of Drishya.ai, ByteXL and Global AI Hub. He is the only CAC ABET Commissioner from the country and has served as PEV from last six years. He has been in the Board of Governors of IEEE Education Society, USA. He served as Chair of IEEE Computer Society, India Council and IEEE Education Society, India Council. He is on Academic Councils, Board of Studies of various institutions. He has 160 publications with 1600 Citations, h-index 20 and i10 index 41. He has published in top journals, including IEEE and ACM Transactions. He has guided 14 PhD students. His research area is Reinforcement Learning and Generative AI. He is the Steering Committee Chair of the Annual IEEE/Springer International Conference on Advnace Computing thats running in its 13th year. He has received research grants to the tune of 10 million INR, including Royal Academy of Engineering, UK, DST, DBT, AICTE, DSCI etc. He has visited 20+ countries creating 100+ collaborations with Universities and Industry. He served as Director NVIDIA-BU Research Center on AI. He led the largest AI Ecosystem of the country known as leadingindia.ai, skilling 1 million students with 700+ consortium collaborations. Prof Garg has given 350+ talks across the country as a keynote speaker or Invited expert. He is on a mission to make SR University as a model for private University education in the country.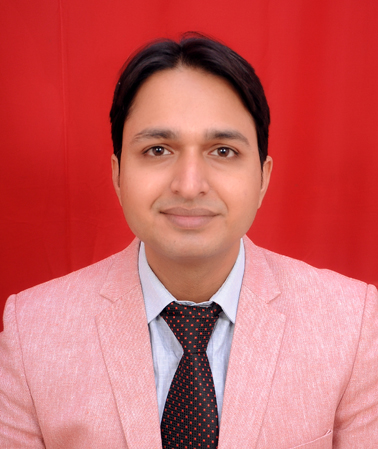 Dr Kamal Upreti
CHRIST (Deemed to be University), Delhi NCR, Ghaziabad, India,
Associate Professor
Title of Talk:
Analysing recognition of EEG based human attention and emotion using Machine Learning
Abstract of Talk:
An emotionally recognised area of research has already been quite prominent. EEG brain signals have recently been used to recognise an individual's mental condition. Attention often plays a key role in human development but needs more study. This article offers a noble method of acknowledgment of human attention by sophisticated machine learning algorithms. Scalp-EEG signalling is a cost-effective, single-swinged mechanism dependent on time. Many trials have shown possible support for emotional identification through brain EEG waves. This presentation presents a modern technology for identifying emotions by applying new computer learning principles. Ablations experiments also demonstrate the clear and important benefit to the efficiency of our RGNN model from the adjacent matrix and two regularises. Finally, neuronal researches reveal key brain regions and inter-channel relationships for EEG related emotional awareness.
Brief Profile:
Dr. Kamal Upreti is currently working as an Associate Professor in Department of Computer Science, CHRIST (Deemed to be University), Delhi NCR, Ghaziabad, India. He completed is B. Tech (Hons) Degree from UPTU, M. Tech (Gold Medalist) from Galgotias University, PGDM(Executive) from IMT Ghaziabad and PhD from OPJ University in Department of Computer Science & Engineering. Now, he is doing Postdoc from National Taipei University of Business, TAIWAN funded by MHRD. He has published 50+ Patents, 35+ Books, 32+Magazine issues and 70+ Research papers in various international Conferences and reputed Journals. His areas of Interest are Cyber Security, Machine Learning, Health Care , Wireless Networking, Embedded System and Cloud Computing. He is having enriched years' experience in corporate and teaching experience in Engineering Colleges.
He worked with HCL , NECHCL , Hindustan Times , Dehradun Institute of Technology and Delhi Institute of Advanced Studies , with more than 15+ years of enrich experience in research, Academics and Corporate . He also worked in NECHCL in Japan having project – "Hydrastore " funded by joint collaboration between HCL and NECHCL Company. Dr. Upreti worked on Government project – "Integrated Power Development Scheme (IPDS)" was launched by Ministry of Power, Government of India with the objectives of Strengthening of subtransmission and distribution network in the urban areas. Currently, he has completed work with Joint collaboration with GB PANT & AIIMS Delhi ,under funded project of ICMR Scheme on Cardiovascular diseases prediction strokes using Machine Learning Techniques from year 2020-2023 of having fund of 60 Lakhs .He has attended as a Session Chair Person in National, International conference and key note speaker in various platforms such as Skill based training, Corporate Trainer, Guest faculty and faculty development Programme. He awarded as best teacher, best researcher, extra academic performer and Gold Medalist in M. Tech programme.